The things I wish someone had taught me when I started in this business…
I've heard it over and over again.
Here's a script to use when you call your friends or acquaintances and ask them to host a party for you.
Here's a script to send to all your friends on facebook to tell them about your amazing new opportunity and would they be open to giving you just 5 minutes of their time so you can show them a quick video.
Make sure you use words like "what did you like best" and not just "what did you think?"….
Have you heard that advice?
I've seen scripts acted out on stage by leaders. I heard scripts being taught to the field by company trainers.
How about this one?
Make a list of every single person you know, from your sister to the guy that mows your lawn… and now, go through and READ/WRITE THE SCRIPT TO THEM!!!!
You know why people fail in MLM? Because of this crap! Because NOBODY wants to do THIS!
It's uncomfortable. And the reality is, it's uncomfortable because it's self-serving and disingenuine.
But, if you don't do it, you're given speech after speech about "conquering your fears!" "getting outside of your comfort zone" and all the amazing things that await you on the other side of that pitch fest you're afraid to give.
You don't WANT to pitch your best friend, but you're given a script and told that it works. You are promised that once you get over this fear, you'll earn great rewards! Your business will grow and so will your bank account! You'll be able to earn enough money to stay home with your munchkins or take that Disney vacation or finally get out of debt.
The rewards dangled in front of you like a carrot are so enticing that you make your list and you send a couple of those copied and pasted scripts to people.
Or if you're really brave, you even pick up the phone… "Hi Heather! It's Jen. Is now a good time? I only have a few minutes to talk, but I just started something amazing and I wanted to share it with you. I thought of you because (enter insincere compliment here)…."
Or my favorite "Hey Judy, I have a business that's expanding into your area and I'm looking for people who might be open to earning extra income, do you know of anyone?"
GAG! BLEH!!!!!!!!!! PLEASE?!?!?!?!?!? Who the F*** talks like that other then the awful telemarketers bothering you and waking the kids up from their nap at 2 o'clock in the afternoon?
And now your friends are mad because they innocently answered a call from a supposed friend that they didn't realize had become one of those dreaded telemarketers?! And you wonder why they are so offended?!
So, you get unfriended and rude comments. Or WORSE, you get the patronizing ones!!! "Oh, are you doing one of THOSE?!" "Darling, that crap doesn't work!"
And there go all your dreams of creating a better life for your family right in the gutter along with your dignity.
You pick yourself up and you swear NEVER to make that mistake again!
THAT'S what happens when people are given unrealistic expectations and a strategy that doesn't work!
So, why are people in the industry still pushing people to do that?
Honestly, I don't really know. Maybe because it's easy. Maybe because they don't care about your reputation or that your friends don't want you around or that you've been blacklisted from family dinners. They don't care! Why should they? There are enough people out there with the gumption to just push their way forward that the company will still make sales and still have success stories.
Does that mean you should just quit?
God NO! In my opinion MLMs offer one of the most amazing opportunities out there! They can be a life saver or a life changer!
BUT, there are ways to do it and ways NOT to do it! And unfortunately many companies and uplines are teaching archaic ways that may have worked in the past, but now, they just piss people off!
So first things first, let's stop with the stupid, F*ing scripts already!!!!
Seriously, I get scripts messaged to me pretty much daily and I hate it! And so does everyone else who is getting them!
This is a RELATIONSHIP BUSINESS!!!! And I don't know about you, but I don't use scripts when I'm out having fun with my girlfriends, or hanging out with the other mamas at the park or on a date with my sweety.
Building a real business that you can be proud of AND keeping your reputation and friends list in tact, is possible! But there are some things you need to focus on and get good at, and those things are NOT f*ing scripts!!!!
First off, you've GOT TO understand who your target market is, and that there is a good chance, it's not your Aunt Milly. For example, your 19 year old, broke college student cousin isn't the right person to talk to about your amazing age defying eye cream, and so it makes no sense what-so-ever to be talking to her about it.
Going out and finding people who ARE in your target demographic, meeting them and building relationships with them is the #1 most important thing you will do to build a business and it should be your main focus EVERY DAY!
Don't worry about being a salesperson, just be a PERSON!
Find out other people's interests, loves, hobbies, frustrations, pains.
Understand 2 things…
#1 People want to do business with people they know, like and trust (so take the time to get to know them and allow them the time to like and trust you).
#2 People don't buy products, they buy solutions to problems (write that one down! It's good!) People aren't looking for eye cream because they love spending $100 on a jar of goo…. They are looking for a solution to the bags and crows feet that they feel self-conscious about.
So, build relationships with people and help give solutions to their problems and TA-DA!!!!! You've got the fricken formula!!!
That's the REAL way to build a business in MLM!
So take the script your wrote in your notebook at conference and burn the damn thing already!
If you are serious about building a business, a real business that will make money for you and your family, you have to go beyond what your company is teaching.
Invest in yourself and learn the skills that are going to help you create and grow the business you're dreaming of (without losing friends and family along the way).
Want to learn how to use Attraction Marketing to get more people coming to you? Take a 10 day test drive here.
6-FIGURE RESIDUAL INCOME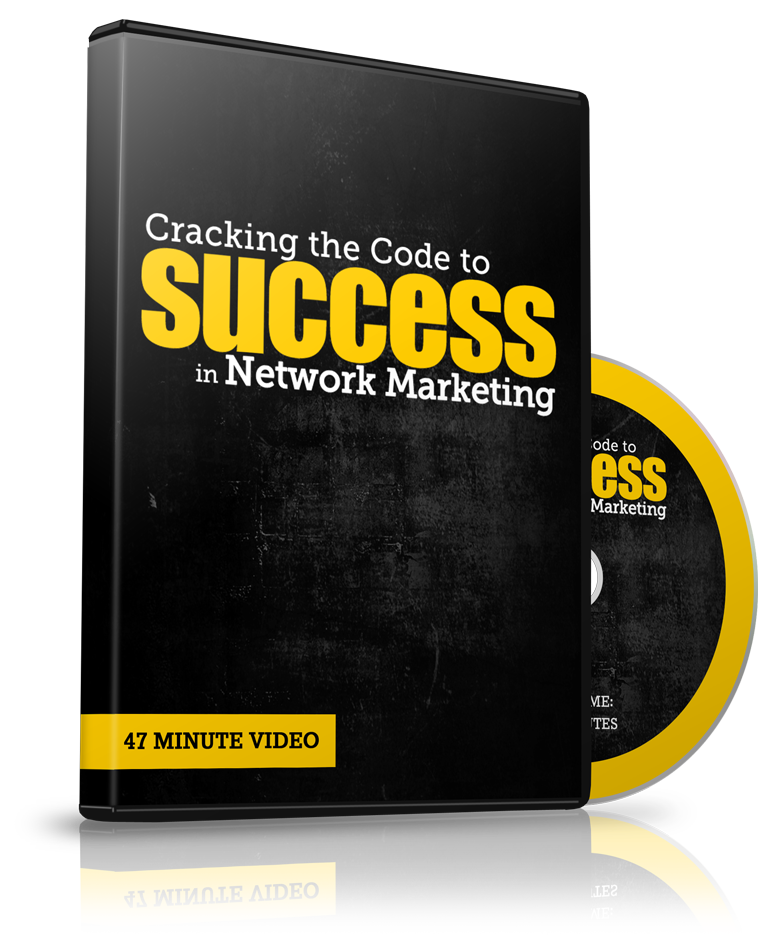 FREE TRAINING: 25+ year MLM vet wants to give you the 17 irrefutable laws to build a 6-Figure Residual in YOUR company.